Happy Friday! Influenster asked me to create an eBay guide from one of the suggested topic of The Buddhist Path. Keep in mind that I am not a professional but rather a long time enthusiast of yoga and an avid reader of Buddhism. I love to explore different world philosophies. Below is my guide first published on eBay. Stay Beautiful! XOXO

What is Buddhist Meditation: An ancient practice of the Buddhist monks, meditation is a way to achieve mental focus while ultimately guiding a person towards inner peace and spiritual freedom. It's a method to silence the mind from turmoil that disrupts inner calm. Sometimes our muddled thoughts and mixed feelings are the root of our anxieties. People of all religions can practice Buddhist meditation without giving up their own beliefs. I'm creating a really easy and basic beginners guide on how to mediate your way to a more peaceful you. Namaste!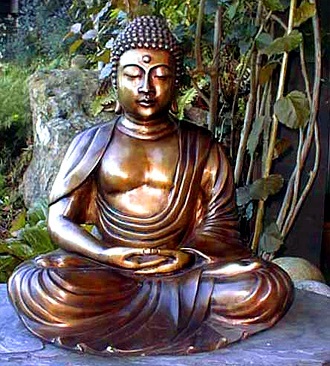 Reasons And Benefits: There are many reasons people seek to mediate. Some are serious about attaining spiritual enlightenment while others want to learn how to relax, control negative thoughts or seek release from anxiety. It's also a way to connect with the creative side or visualize goals you'd like to achieve. Meditation can be instrumental in assisting with health matters such as lowering high blood pressure. Whatever the reason for wanting to practice meditation, the health benefits are vast. Make certain you understand your own reasons for learning how to meditate instead of just following advice from a book or other source. This is a personal journey and only you have the answers.
Quiet And Comfortable: Invest in a basic meditation guide book or a guided disc. A guided disc is either accompanied by relaxing music (or not) with a person's voice assisting you in breathing techniques and visualizing. When I first took an interest in meditation, accompanied instructions helped. It gave me an understanding of what I should be doing or thinking about until I became more adept in the practice. You'll need some form of instructions to teach you the technique of breathing properly. Basic guided discs and books are inexpensive and can be found on eBay. Quiet time alone is required to mediate. Set aside a few minutes a day in advance when you're certain you won't be interrupted. Make certain to turn off phones and other devices that can distract you. Traditionally, meditation is achieved while sitting comfortably on the floor. To help you really tune into focusing without becoming fidgety, a proper floor pillow will help. You don't need an expensive one. Try to sit cross legged in a half lotus position instead of on the couch so you will remain alert. Make sure to wear loose clothing or comfy yoga pants. You don't want to be weighed down by heavy clothes, shoes and jewelry. Meditation is said to be achieved better on an empty stomach so eat a light meal beforehand. Try not to smoke or consume any alcoholic beverage to keep the mind and lungs clear.

Background noise:
I mentioned that guided discs provides music that plays sounds of ocean waves, chirping birds, waterfalls, heartbeat and so forth. Forest sounds and birds are my personal favorites. eBay offers a variety of relaxing meditation CD's at low prices.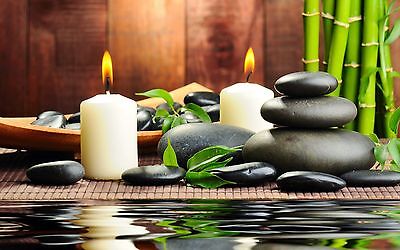 Candles And Scents:
If you're not interested in burning candles simply dim the lighting. If you'd like your senses heightened consider buying a meditation candle. They are infused with essential oils to help relax or achieve focus. Search eBay for the right candle for the type of meditating you plan to achieve. Some practitioners use non-scented candles as a tool while meditating. For instance, applying concentrated focus on the flames with a deep intent. This is usually reserved for a more experienced practitioner. You can also burn incense of your choice for creating a peaceful ambiance. Just don't fall asleep around lighted candles. Try not to meditate when you're tired, your mind and body will not respond to the attention that is required.
Expectations: Meditation sounds fun or simple to most people but it's harder when first starting. The process may feel slightly annoying at first. The irony of trying to focus on relaxing while not being able to is very frustrating. Try not to get discouraged. This requires patience and daily practice. Make a habit of meditating for even just five minutes a day. Don't expect something wonderful to happen immediately or for all of your cares to melt away. You probably will not achieve any type of instant magical wisdom. It's more about tuning out and tuning in, learning to open your mind and let go. Trust yourself and happy meditating!
Do not copy or distribute my work without permission
First published on eBay 4/18/2015
VENUS LOVES VIRGO