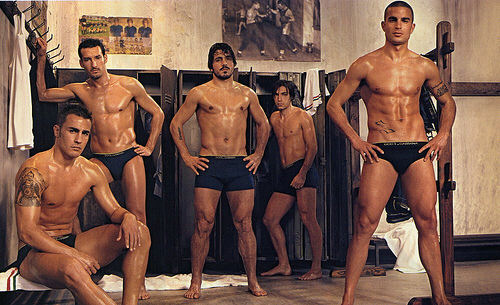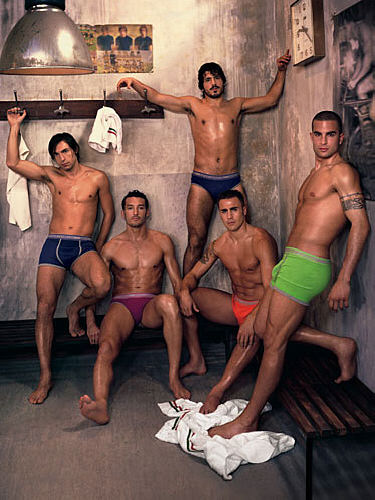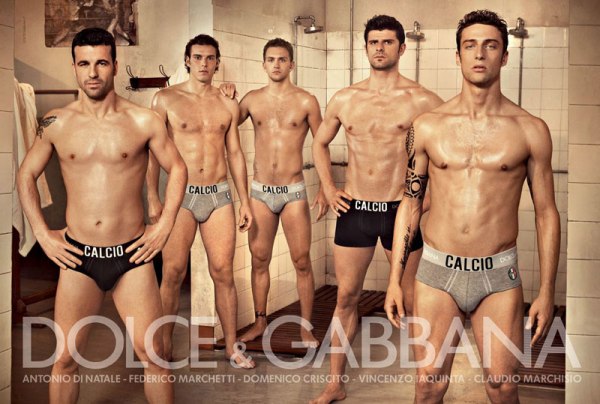 In the spirit of the
World Cup
and because male underwear ads are fashion related --
umm yeah
sure
that's the real reason
I'm posting,
some eye candy for your weekend viewing pleasure. Say Ciao! to several of the members of the
Italian Natio
nal
Futbol
Team. The National team otherwise known as the
Azzurri
only includes players who participate in the World Cup and is made up of members from different Italian teams. Mamma mia! these boys never looked so good!
What?... like your not enjoying this
.
Enjoy your weekend and stay safe & beautiful. XOXO